Welcoming spring with open arms, we've debuted our new line!
Our Ivy Sofa, with its sophisticated appeal, makes you feel as though you're in a luxurious hotel with the high back and stark white color.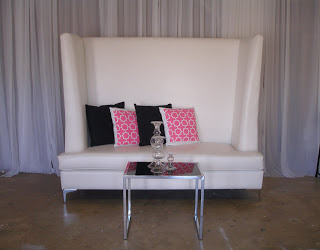 A must have for any type of event, our Banquet Sofa provides the versatility with seating arrangements and angles.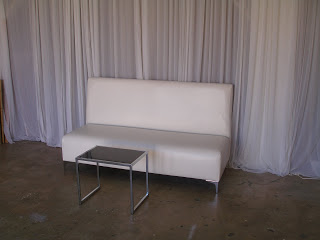 We're also proud to present our first banquet table! Comfortably seating eight to ten guests, our Monaco Dining Table gives you a chic look at any dining occasion.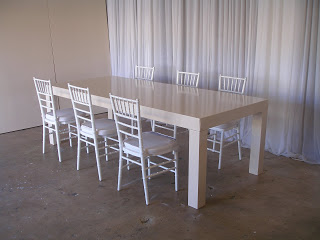 Our newest piece - the Ella Table - gives you the elegance you desire with the practicality you need. A fresh look to our inventory, the Ella Table seats four guests comfortably.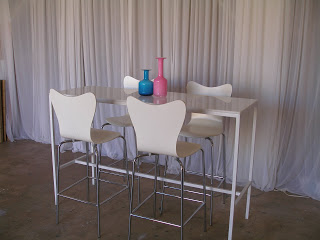 For continuous updates, join our mailing list! Click the link on the left to contact us and we will be sending you updates of new pieces, special saving offers and more.